Intercept Negative Thoughts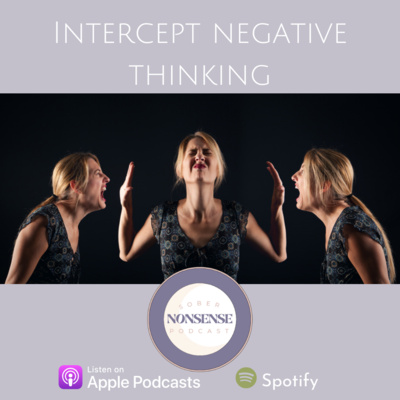 What does intercepting negative thoughts bring up for you?
"Intercepting" is a concept that Coach Teresa learned while studying the feedback loop that leads to our habitual, often called addictive patterns. Melissa leads us in this discussion and shares how Cognitive Behavioral Therapy can help you break the cycle.
Both Therapist and Coach discuss their personal experiences with intercepting their negative thoughts that had been critical for each.
Give us some love on Facebook and Instagram, or ask us to discuss a challenge you or someone you know is having.
Melissa Hale, Wildstone Wellness