Punch a horse in the face – Holiday debriefing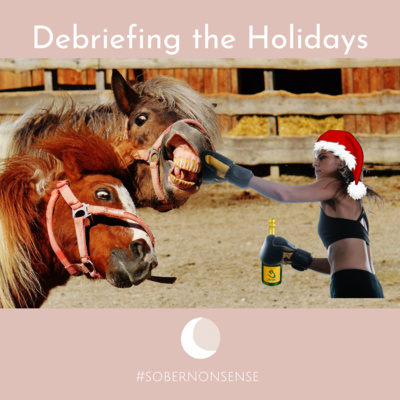 Punch a horse in the face? If you know us, you know we would never think to cause direct harm to any living creature.
Listen in to hear how we both had our own challenges and noted moments of gratitude and cheer.
Melissa reached out, feeling the weight of shame, and I held space for her and asked her questions to help her shift her perspective. Melissa shared part of my text with her: Hey girlfriend, we don't do self-shaming....
We also pull a few cards and give some affirmation and food for thought.
Let's have some fun and partake in Sober Nonsense.