NINETEEN YEARS WHOLLY SOBER
I chose to live with a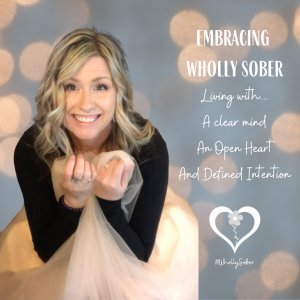 ✨clear mind
✨open heart
and with
✨defined intention.
That's living ✨Wholly✨Sober
I chose freedom the day I stopped thinking about drinking or not drinking and got on with my life.
It's not about the alcohol and ALL about who I wanted to be!
Are you ready to shift your focus from drinking to daydreaming and DOING?
Are you ready to stop measuring your success by counting the days you don't drink to making your days count?
Are you ready to stop making alcohol the enemy and the struggle with dissonance?
I'm just a click away.
Click here and let's chat 🥰
#coachingforwomen #alcoholcoach #soberexplorer #soberpossibilities #soberfreedom #breaktradition #beforeyoudrinkthinkpink #possibilities #intentions #neuroplasticity #kindness #clearmind #openheart #definedintention #yessoberself #youexploringsober
#youexploringself #whollysober
#itsnotaboutthealcohol
#whollysobercode #Itsnotaboutthealcohol