A Sober Conversation in Stirrups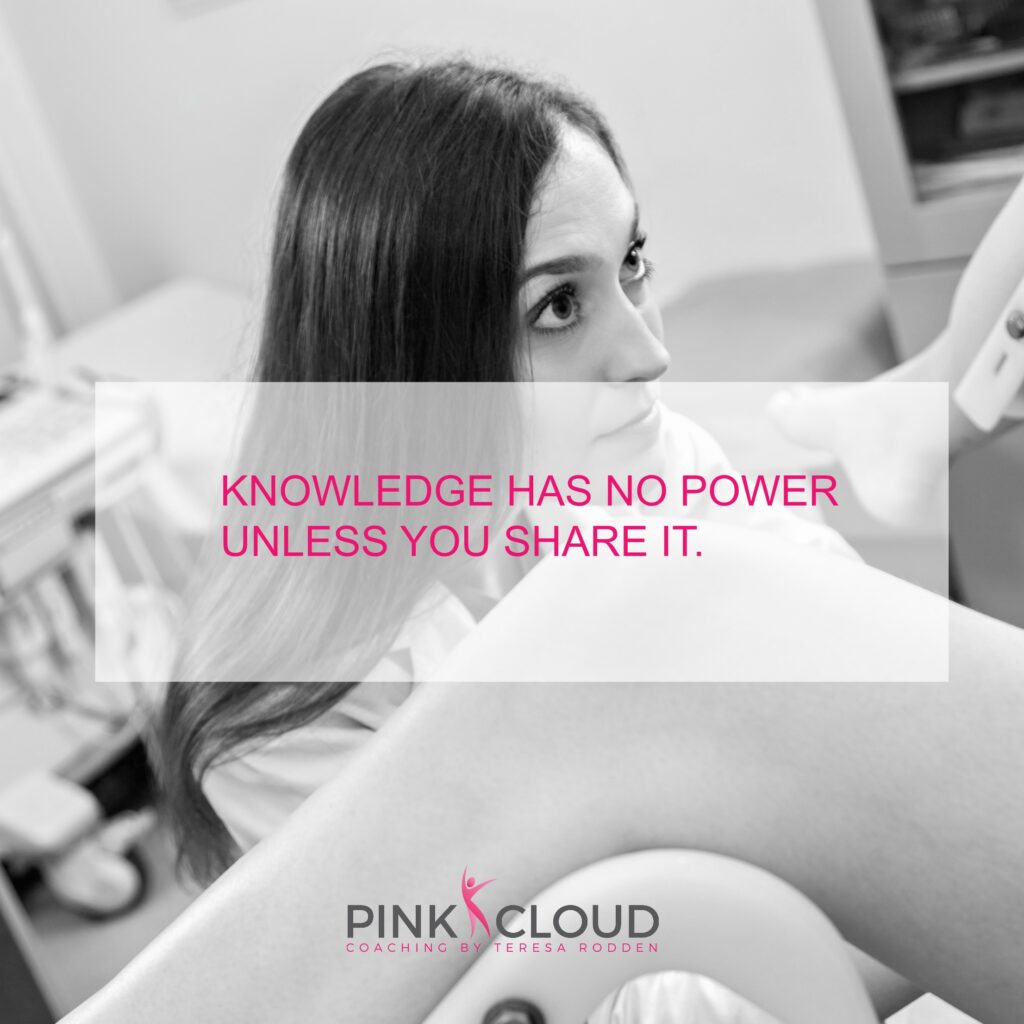 Following is a conversation I documented and never shared from my gyno exam last summer. Perhaps, it was because I was in the middle of writing my first book Wholly Sober and I was on one track. I nearly deleted it cleaning up my desktop. I didn't change anything. I forget many health care professionals are truly interested in seeing a change in such a taboo and complex subject.
"How did you come into your line of business?" She looked at me and smiled.
Looking a bit confused not recalling discussing my vocation with her, she looked at my chart again, "Life Coach, right?"
"Oh, yes! I work with women who would like to reduce or abstain from alcohol."
"Really?"
"Yes, I come from a lineage of women who abused alcohol and each quit without traditional intervention. I also have over 13 years sober."
"Not by means of traditional intervention." Assuming.
"Actually, I did 59 days of outpatient, attended my first AA meeting on the 59th day and drank that evening. I then became a devout member of AA for about six months. I realized if I had to live identifying as an alcoholic, it being my primary identification, I was going to get drunk. I walked away almost 13 years ago."
"Wow. I think you're onto something."
"I help women develop self-love and see the possibilities of doing better for themselves. They are not helpless, hopeless, or powerless. Thirteen years ago, I decided to shift my focus from alcohol and say no, to say yes to building the best life for me possible."
"That could apply to just about any addiction."
"It sure could. It's not about the alcohol, food, sex, gambling, drugs; it's about what we are using the substance or vice for. What are we distracting ourselves from? Trying to avoid? Quiet down in our minds? Soothing pain, emotional or spiritual?
I want to change the conversation. I want people to start considering the continuum of behavior rather than normal or alcoholism, or addict."
"You just may hold the key to changing it all."
My turn for WOW!
Her words landed deep, "Wow, that's a lot of weight!"
"Oh, I'm sorry."
"No, no worries. My hope is to change it all. Stop trying to fit everybody in the same box. It's impossible and not working. We have more treatment facilities than ever, and the number of addictions is higher than ever. Because nothing has changed in over 75 years. The vast majority is using a treatment approach that was designed based off a religious practice and theory alone. With one major sweep, one size fits all. And has less than a 10% success rate. There are too many variables to consider in every person, environment, body and brain chemistry, personality, use, beliefs, the reason for use and willingness to learn, change and do better.  We are individuals and what's always been is just not working."
It's hard to not talk about something I'm so passionate about. Even in stirrups. ;)

Teresa Rodden is the founder and owner of Pink Cloud Coaching, Author of Wholly Sober, creator of 28 Day Resolve, and of several woman based groups and organizations that recognize the unique needs and challenges of women.

She's passionate about helping women identify their personal power and break the need to misuse life-sucking vices robbing women of their one and only precious life experience. Living Wholly Sober is not recovery! Click here to talk.