Sober Freedom Sisterhood Book Study October
YOU CAN HEAL YOUR LIFE by Louise Hay
Week One – Chapters One through Four
I shared with one of our members this morning that I haven't read this book since 2003.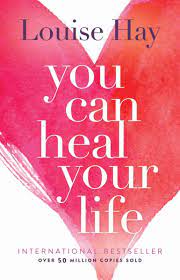 It was the first book I read, even before the big book of Alcoholics Anonymous, when I first stopped drinking.
At the time You Can Heal Your Life felt like a contradiction against the belief system of Alcoholics Anonymous – powerless and incurable disease. But I read it at the urging of Bea (name I gave my sponsor in my first book, Wholly Sober) and now wonder how much influence this book actually had on my decision to disconnect from the Twelve Steps and find my own way. I want you to understand that I have nothing against Twelve Steps and God bless you if that's your path. It just wasn't for me.
Many times, people have questioned and marveled at my decision to walk away and never look back. I didn't realize what a profound decision that was until I witnessed one friend after another struggle over the years. The tragedy that has fallen many is truly heartbreaking. They kept coming back while I ran as fast and far away as possible. I couldn't imagine thinking and talking about drinking or not drinking at every meeting for the rest of my life. That seemed like purgatory to me. I was no longer drinking, but still giving alcohol center stage in my life. Never graduating beyond and always being identified as my struggle. No. Thank. You.
It appears Louise's words, concepts, and wisdom had a far greater impact on me than I had realized. Reading her words now it's kind of surprising how much of her concepts have been reflected in my work with clients over the last decade.
Do you believe in coincidences?
This book was chosen to be our first book to experience in the Sober Freedom Sisterhood membership because it was the first book in my life changing decision to stop misusing alcohol. I have referred it over the years for different reasons. There's an interesting index in the back that points to probable causes to different ailments and what new thought pattern to practice to heal.
For instance, if the problem is addiction, the probable cause is running from the self. Fear. Not knowing how to love the self. And the new thought pattern to heal is, I now discover how wonderful I am. I choose to love and enjoy myself.
Now, be honest. We all have addictive patterns that we practice, food, social media, tv, alcohol, drugs, shopping, sex, gambling, coffee, sleeping with the fan on, and so on. Does anything above resonate?
Can you look yourself in the eyes and speak the new thought pattern above with full conviction and mean it with all of your heart? Like, goosebumps knowingness?
My wish for you if you read this book is don't automatically dismiss it if it feels woo woo or sounds outright crazy.
We only know what we know until we read, discuss, and experience new ideas to expand our understanding. And if this book had the influence, I suspect it did that gave me the audacity to leave a program that said if I left, I would surely fail, yet have remained sober for over eighteen years, I think it's worth serious consideration.
I'm not who I was when I read this book for the first time in 2003, or when I left AA eighteen years ago, or even who I was a year ago. We all change. What matters most is what influences the change and with what intention you're moving through your hours, days, weeks, and months with.
Are you just moving through time hoping to find motivation to stop drinking? Or is there something you're moving toward?
In Sober Freedom Sisterhood every first Friday of the month we set intentions for the month and follow up on the third Friday with an opportunity to reflect, refine, and release, if necessary.
And of course, we have the book study every month. The chapters are divided up over four weeks. It's important that you actually take in the content of each book we read. I have preselected the last quarter for 2021:
You Can Heal Your Life, Louise Hay
Mindset, Carol Dweck
The Big Leap, Gay Hendricks
These titles all lend to my passion for Sober Freedom. We should never be limited by labels, language, and beliefs that make us feel hopeless and trapped. I believe in the power of having a clear mind, open heart, and defined intention, Wholly Sober, not dependent or measured on abstinence.
As Louise Hay so brilliantly puts it in the closing affirmation, Chapter Four, Is It True?
I no longer choose to believe in old limitations and lack. I now choose to begin to see myself as the Universe sees me – perfect, whole, and complete.
And as a child of God, Father, Creator, Source, I am made from love, I am made of love, I am love, I can do all things through Christ who strengthens me and as I believe in my heart so am I.
No matter how you cut it, you aren't done, and no matter where you are you can always choose differently and heal your life.
I just posted my notes and suggestions from chapters 1-4 in the private members only online forum. So grab your copy or click on the image above and order a copy and Join Sober Freedom Sisterhood to stop thinking about drinking and go after life today.
Of course, I'm only a click away if you have question or want to chat.
Much love,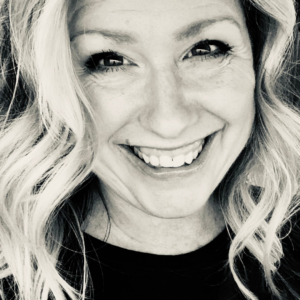 Teresa Rodden
Before you drink, Think P.I.N.K.