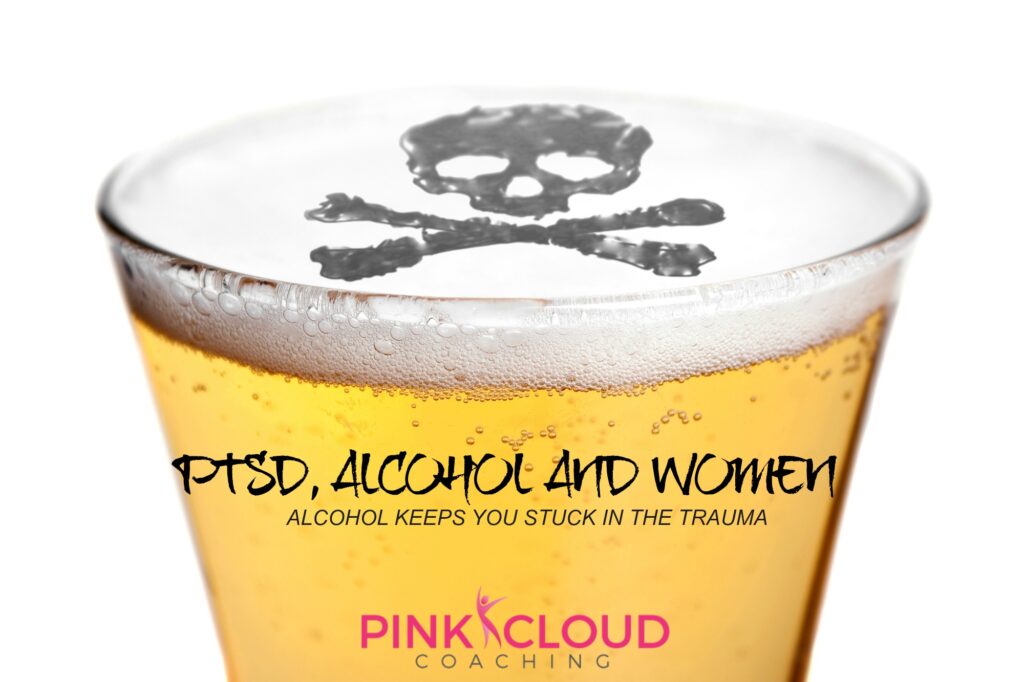 PTSD and Alcohol and Woman a complex combination that is not uncommon.
The longer I help women break free from alcohol misuse the more I recognize how trauma is a common denominator in many of them. Whether clinically diagnosed or self-diagnosed or diagnosed at all trauma in some shape or form is present. I would have never used the word trauma as it holds a lot of weight. But I cannot deny the many reviews and more so the private messages I get from women identifying trauma. Like the one below. We may not be able to undo what has been done to us or what we have experienced, but we don't have to live in it, reinjuring ourselves over and over. Alcohol keeps you from healing. PERIOD.
With permission from the author, I share below one of the MANY private messages I receive.
Last night and today have been really hard on me as I am struggling with PTSD and a trauma anniversary. I bought your book a couple days ago because I realized I have been self-medicated with wine. Well today was super hard and I was having such a tough time even staying present that is until I started reading your book. It helped me so much. In one day I have read half of the book and I'm thinking I will probably finish it by tomorrow. Thank you so much for writing it. 
You are not alone. There are so many feeling exactly how you feel right now. Pink Cloud Coaching does not diagnose or provide treatment for PTSD.
But, if you're ready to shift your focus to what you CAN Take Charge of – schedule a time to talk with me and see what H.O.P.E. (Having Other Possibilities to Explore) looks like for you.
Not ready to talk? That's okay. Read Wholly Sober and be inspired create change on your own.
?Read Wholly Sober Book available at Amazon.com
✅28DayResolve.com – Take Charge before alcohol takes over!
?Pink Cloud Coaching – It's NOT recovery. It's not treatment. It's PREVENTION!